KW Proud Canadians
Fly a Flag to Support Your Community!
Show your Canadian Pride and support a great cause.  The Rotary Club of Kitchener-Westmount Patriotism for Charity Campaign will install a Canadian Flag (with a pole and ground mounted base) at your home three times a year in support of Canada Day, Remembrance Day and Victoria Day.
Patriotism for Charity
Fly the flag for patriotism and charity!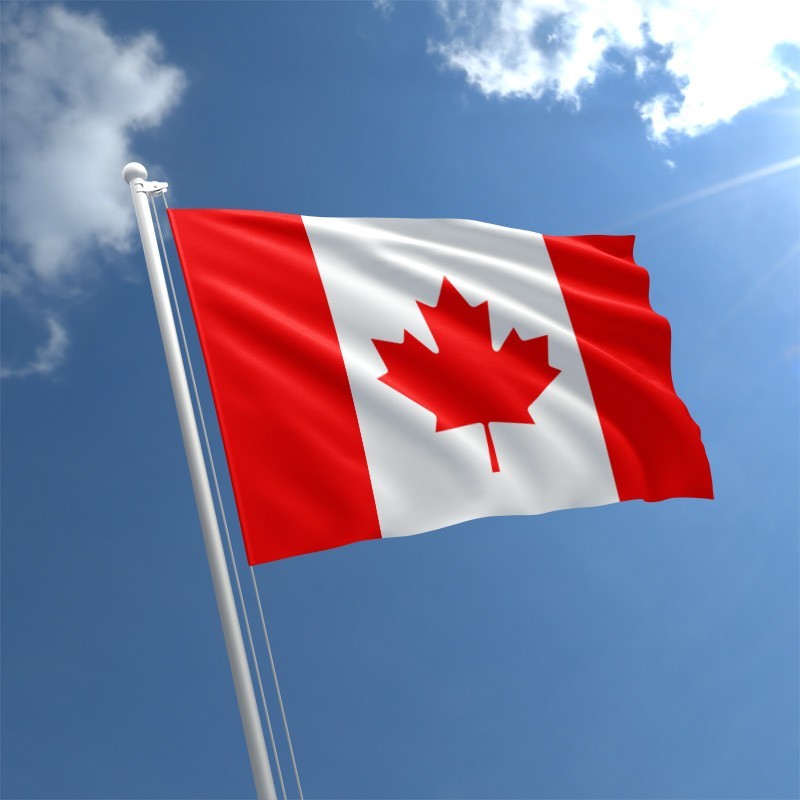 Have a Flag Installed for Charity
The Rotary Club of Kitchener-Westmount is running a Patriotism for Charity Campaign.
Three Times a Year!
Three times a year a Canadian Flag complete with flag pole and supporting base will be delivered and installed on your lawn.  The flags will be posted for Victoria Day, Canada Day and Remembrance Day.  The pole and flag will be installed during the period of approximately 7-10 days prior to each holiday and then removed 2-5 days after each holiday.
FLY A FLAG, SHOW YOUR CANADIAN PRIDE AND SUPPORT A GREAT CAUSE
Fly the Flag & Let a Rotarian Install it for You!
The Rotary Club of Kitchener-Westmount and its dedicated members will do all of the hard work.  You tell us where you would like the flag and leave the rest up to us.  The flag pole kit includes a base that is simply pushed into the ground.  This base will be flush with the ground when installed.  The flag pole is inserted into the base and the flag to the pole.  There is no permanent holes or bases required.   
How much will this amazing idea cost me?
The cost to participate is $100.  For this price you will have a flag and pole installed where you want for three national occasions – Canada Day, Remembrance Day and Victoria Day.
What will the Rotary Club of Kitchener-Westmount do with the proceeds from this fundraiser?
The Rotary Club of Kitchener-Westmount supports a number of local charities and causes.  Our fundraising dollars have supported many charities in the past including:
KidsAbility, Hospice of Waterloo Region, Rotary Peace Scholarships, Parents for Community Living, Pride Stables, Canadian Diabetes Association, Grand River Hospital Foundation, Vera's Place, World Accord and many, many more.

 Quantities are limited.